Swivel Arc
AIMCO® 's welding boom, the Swivel Arc, is a great solution for welding cells that demand vast coverage, and it functions as the perfect extension for your workstation. Our high-quality welding boom can rotate to maximize functionality to any station you need.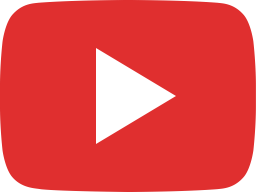 Swivel Arc | Arc Solutions | Welding Boom (AIM6260)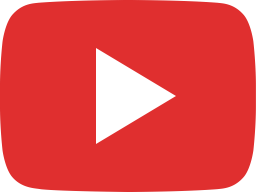 AIMCO Swivel Arc Testimonials (AIM6260)

The Swivel Arc Welding Boom Design
The AIMCO® swivel arc jib is designed to allow welding wire to feed internally through its pedestal and down the arm until it goes through a feeder and whip. This welding boom design benefits from fully articulated arms; both primary and secondary arms contain bearing arrangements that will allow articulation for easier welding.
The design features a feeder drop-down controller as well. A rocker switch that is mounted to the welding boom pedestal incrementally tilts the end of the arm up and down, allowing the welder to easily access the feeder.
Ultimately, the Swivel Arc design revolutionizes welding boom technology, making it the perfect choice for many of our customers.
Welding Boom Safety Features
AIMCO® products are designed to promote safety and reduce waste. As a result, AIMCO® offers optional Air Brakes that are available at each rotating joint. These brakes are controlled with a pneumatic switch that is suspended on the end of the arm. Air Brakes can be leveraged as a parking mechanism or can help operators bring loads to a stop.
Welding Boom Capabilities
AIMCO® is proud of our Swivel Arc's impeccable pulling capabilities. Welders know how difficult aluminum can be when feeding and so does AIMCO®. When our engineers designed the Swivel Arc, they made sure it was able to pull soft aluminum, even at heavy angles. Having set up the feeder and whip system, this welding boom allows for 360° of rotation at the primary pivot point, and 270° at the secondary pivot point, creating a larger ergonomic work envelope.
Swivel Arc Welding Boom Options:
Column Mount
The standard welding boom Swivel Arc is a column-mounted design. This option is ideal for facilities with more limited floorspace.
Portable Base
This system is able to be transported through the use of a forklift when mounted on a portable base. This welding boom design allows for the integration of material to the Swivel Arc system through the use of the spool/drum platform on this model.
Available Options for Jib Arm Reach
Steel Mig Welding
Aluminum Mig Welding
Steel & Aluminum Mig Welding
Say Goodbye to Welding Boom Wire Bird Nesting
The welding boom Swivel Arc feeds wire overhead through kink-free swivels, keeping your workspace clear and offering unparalleled freedom. Bird nesting of wires causes stoppages and malfunctions, leading to production downtime. This issue can additionally result in welding irregularities during production. AIMCO® aims to keep your business running smoothly, which is why our design eliminates the risk of wire bird nesting.
Ordering Your Welding Boom
Our welding booms are offered at competitive prices with faster than normal deliveries—ranging between 1 week for in-stock Swivel Arcs or 5-6 weeks for custom Swivel Arcs.
For pricing, contact our exclusive authorized dealer of Swivel Arc Welding Booms arcsolinc.com.
Background
Vestil manufacturing has dozens of workers who weld very large structures daily.
The Problem
Each weld cell contained a traditional welding machine that had to be wheeled around the cell. Additionally, the welding gun would drag the whip along the floor, creating a tripping hazard.
The Solution
Arc Solutions and AIMCO Manufacturing collaborated on an articulated jib crane that featured welding wire conduit and push-pull feeders. The final product solved the customers problems, giving much more coverage of the welding machine, keeps the whip off the ground, and best of all—allows for the use of drums instead of spools.
Don't drag equipment around any longer—contact AIMCO® about getting your welding boom today!