Pneumatic Grabber
AIMCO®'s Mechanical Grab End Effector is the most versatile tooling style, utilizing custom jaws and grip pads to handle an array of parts with various surfaces. AIMCO® provides control packages that are designed for reliable product handling and can be supplied to manipulate loads in a variety of ways. Loads can be tilted, rotated, inverted, or simply picked and placed.
Ergonomic Controls: Can be configured with AIMCO® Auto-Lock Steering Wheel and standard Control Pendants (shown here) as well as many other configurations
Manual Roll 180-DEG: With a robust bearing system to support offset loads and a pneumatic brake that automatically locks rotation whenever operator lets go of wheel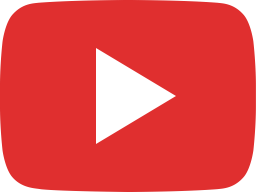 AIM6780 Fan Gripper on a StackerLIFT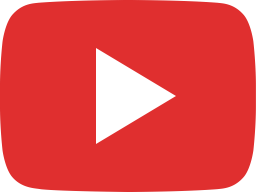 AIM6785 Radiator Support Assembly Gripper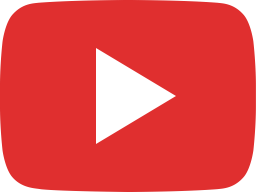 AIM6773 Battery Gripper

Pneumatic Grabber Design
This style of tooling incorporates pneumatic power to clamp and or encapsulate a part for safe handling. AIMCO®'s pneumatic grabber is a mechanical gripper that has been designed to be highly customizable. Our experienced engineers will custom design the gripper jaws to fit your part.
The Mechanical Grab series is a design intensive class that comes in a wide range of shapes and sizes; they can be difficult to properly spec in, however, AIMCO®'s extensive experience in designing and manufacturing will yield tools that work, regardless of complexity.
Pneumatic Grabber Capacity
Our pneumatic grabber equipment is available in a variety of sizes and shapes. According to your lifting needs, we can supply your facility with pneumatic grabbers that have capacities of up to 500LBs. These products can also be equipped with an array of gripping mechanisms to secure various types of load by the OD or ID.
Controllers for Pneumatic Grabbers
If you want the below-the-hook end effector to be as small and simple as possible, our Slide Valve Controller is a great option. If speed is of the utmost importance, and the workpiece can be handled from the top face, our Autopick Controller is a perfect fit. If you need to pick and place loads from low and high points, our Pivoting Handlebar, Vertical Slide Handle, or Pace Controller minimizes bending down and reaching up. AIMCO® offers a variety of ergonomical options to operate its equipment. Explore a comprehensive selection of our controllers here.
Advantages of AIMCO®'s Pneumatic Grabber
There are a variety of reasons to choose our pneumatic grabber equipment to optimize your facilities. The options are endless with AIMCO® products:
Pneumatic Grabbers Improve Safety
Especially when it comes to safety, we understand that your business can't afford to gamble with quality. Our facilities manufacture pneumatic grabber equipment with your employees' welfare in mind, and ultimately reduce injuries nationwide, making AIMCO® the most trustworthy company you can partner with.
Dual Density Pads
Our pneumatic grabbers feature both dual density pads with non-marring qualities, ensuring that even your most delicate loads are handled with care. Dual density pads provide specialized lifting abilities due to a softer foam rubber grip which conforms to load surface irregularities, acting as a spring. Avoid scratching and damage– choose AIMCO® as your pneumatic grabber supplier today!
Easily Operated Pneumatic Grabbers
Our pneumatic grabbers are designed with your operators in mind. Because of this, we prioritize intuitive design. Not only are our products ergonomical, they also allow for easy incremental rotation, tilting features, and adjustable jaws.
Background
John Deere needed to load and unload U-joint axels in and out of press fixtures and in and out of packing crates.
The Problem
The part was flexible and difficult to secure by hand and extending out over the fixture and crates caused additional fatigue.
The Solution
A gripper was designed to support either end of the shaft with v-jaws and the top profile was kept narrow enough to nest the parts tightly in their crates. Dual grab and release controls were also supplied at both pick-and-place heights to keep operators in an ergonomic position.
Background
Valmont Industries was looking for a safer way to prepare bundles of tubing for shipping.
The Problem
The tubing would swing unsecurely in lifting straps and required multiple works on either end to keep the stacks aligned. This slowed down production and introduced significant strain on operators.
The Solution
A gripper tool was installed to clamp down on multiple tubes, rotate them up 90° into a banding tool, and then place them carefully onto pallets for shipping. A single operator now uses the gripper to handle stacks of tubing more ergonomically and with shorter cycle times.