With the help of our magnet end effectors, loads can be efficiently tilted, rotated, inverted, or simply picked and placed. Discover how these products can change the way your workfloor operates, not only through increased productivity rates, but through improved safety as well.
Capacity: Ranges from 50LBs to 500LBs
Versatile Mounts: Can be configured for linear or H-fram spreaders as well as power tilt or roll assemblies
Muli-Pole Technology: Includes patented multi-pole technology that maximizes hold holding force at half the size & weight of competing magnets
Pneumatic Actuation: Leverages compressed air to index a series of small magnets; reversing the magnetic field to toggle grab and release states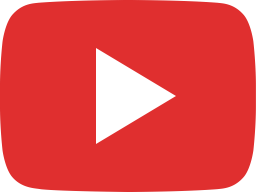 AIM6697-B - Pistol Grip Magnet Tool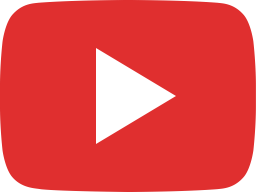 AIM6654 - Dual Magnet Gripper Tool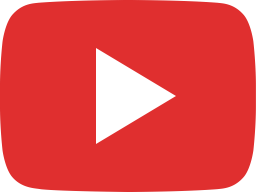 AIM6513 Anti-Drop Magnet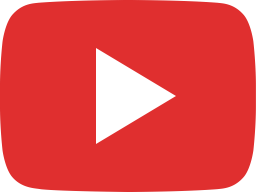 AIM6514 Bar Magnet Lifter

AIMCO® Magnet End Effector Design
The AIMCO® magnet end effector design incorporates air-release technologies, including an arrangement of very small rare earth, high energy, neodymium permanent magnets in each assembly. The patented magnet configuration creates a tight magnetic field that is ideal for thinner materials and creates less problems with sheet de-stacking. Release of parts is achieved by way of an air actuator that effectively reverses the magnetic field and disengages the ferromagnetic part from the magnet. The design and proper power of the magnet utilized for product handling is heavily dependent on the surface area in contact and the thickness of the carbon steel material. Magnets can be mounted on spreader beams with single-axis and Cartesian coordinate adjustability.
Controllers for Magnet End Effector
If you want the below-the-hook end effector to be as small and simple as possible, our Slide Valve Controller is a great option. If speed is of the utmost importance, and the workpiece can be handled from the top face, our Autopick Controller is a perfect fit. If you need to pick and place loads from low and high points, our Pivoting Handlebar, Vertical Slide Handle, or Pace Controller minimizes bending down and reaching up. AIMCO® offers a variety of ergonomical options to operate its equipment. Explore a comprehensive selection of our controllers here.
Advantages of our Magnet End Effector
The advantages of our magnet end effectors are numerous—discover everything our end tooling has to offer and explore its many design features.
Great for Fast Product Engagement and Quick Release
The quickest and simplest way for an operator to secure a ferromagnetic payload is through the use of our magnet end effectors. These products not only engage loads quickly, but are quick to release as well.
Magnet End Effectors for Efficient Lifting
This series of end tooling makes picking of jumbled parts easy and efficient. As a result, operators are given a great amount of control over the lifting process with magnet end effectors.
Magnet End Effectors Provide a Solution For Carbon Steel
Magnetic part holding is a good solution for carbon steel products with various part features, such as scattered holes or complex surfacing. Non-marring magnet shoes are also available for delicate parts and prevent premium surface finishes from defacement.
Magnet End Effector Capacity
AIMCO's magnet end effectors have the capacity to lift loads of up to 500 lbs, but for the best results, our equipment is ideal for loads of 150 lbs or below.
Additional Magnet End Effector Uses
Our magnet end effectors have additional design features that make this product ideal for various applications. Notably, AIMCO® magnet end effectors are designed to suit both offloading laser machines and destacking applications. Additionally, this equipment can accommodate 26 ga to ¾" low carbon sheet steel loads. AIMCO® provides control packages for our customers that are designed for reliable product handling and can be supplied to manipulate loads in a variety of ways.
Background
Cyntech US, Inc. has a large plasma table and was in need of a better way to remove the cutout parts from the steel sheet.
The Problem
Operators were struggling to remove 350 lb. parts with the use of straps and a forklift. This presented a very dangerous pinch point for operators and caused many delays in production.
The Solution
A dual AIMCO magnet tool was made with a powered extension handle to easily pick parts out of the sheet, rotate 90° and place into position. The TorqLIFT Trolley Platform provided the ridged offset that was needed to reach 5 feet into their plasma table.
Background
Micron Industries manufacture transformers that weigh up to 115 lbs. and need to move them all day from a fixture to a box or a pallet. A safe and reliable solution was needed to protect their operators and increase efficiency.
The Problem
Placing heavy steel transformers into small boxes and onto pallets created unnecessary strain on operators while putting them at risk of injuries.
The Solution
A single AIMCO magnet tool was integrated with an AutoPICK system to allow the operators to easily pick and place the transformers with a buttonless tool. Simply touching the magnet to the part activates the magnet and with the Gorbel G-Force integration the vertical control provided smooth and effortless movement.