AIMCO's free standing jib cranes are some of the best equipment in the industry and are easily manufactured to suit your business. Free standing systems offer the highest capacities, most extended spans, and the most significant amount of rotation compared to other jib cranes, which is why the free standing jib crane is one of the first cranes we suggest to new customers.
8ft SPANS from 150lbs to 1600lbs.
15ft SPANS from 70lbs to 865lbs.
and everything between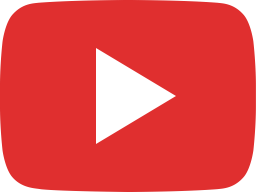 AIMCO Articulating Jib Animation

Advantages of the Free Standing Jib Crane
As with all of AIMCO's high-quality jib cranes, our free standing offers various advantages to our customers when put into use. Explore some of these benefits below:
Easy Installation
Free standing jib cranes employ a floor-mounted pedestal for easy installation. This pedestal eliminates the need for a pre-existing support structure, offering a surprisingly easy setup.
Free Standing Jib Crane Versatility
AIMCO designed our free standing jib cranes with the customer in mind. The result of our efforts is an incredibly versatile design that seamlessly adapts to any workplace.
Ease of operation
With AIMCO's free standing jib crane, you no longer need to worry about difficult to use equipment— we make it easy to understand how our products work! And with our free standing jib crane, you additionally benefit by letting our equipment take care of your heavy workloads. Our free standing jib cranes are able to position your loads effortlessly, allowing you more time to focus on other essential aspects of your business.
Capacities
Typically, our freestanding jib crane systems can accommodate a space range of up to 50' and can offer up to 15 tons of weight capacities. The range of motion for our free standing jib cranes is impressively all-encompassing, with 360° of rotation available for our customers' use. Boom heights are customizable based on customer needs because we understand that no two customers are the same and often have different facility capacities.
We can manufacture these boom heights to measure up to 40 feet high, making our free standing jib cranes able to accommodate nearly any space.
Safety Features
Safety is always the number one priority with AIMCO products. Our free standing jib crane design includes features that provide resistance to prevent any accidental upward dislodgments of the crane head.