LIFT: Up to 1,000 LBS
Moment: Up to 725 FT.LBS
Stroke: Up to 60 IN.
(Moment= OFFSET x LOAD)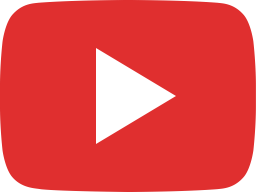 AIM6815 125 LB. manhole cover vacuum tool with 180° Power Roll and Safety Set Down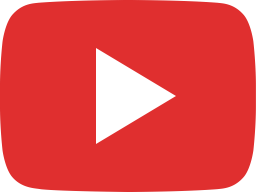 AIM6785 Radiator Support Assembly Gripper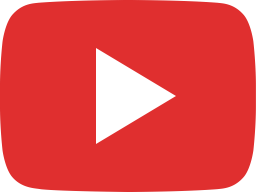 AIM6481

The TorqLIFT Pneumatic Lift Design
The AIMCO® TorqLIFT provides a rigid "load arm" between the workpiece and the crane that allows for loads to be securely manipulated. Operated by air under pressure, this guided lift utilizes the physics of torque to handle various industrial lifting needs, specifically addressing demands for off-center load lifting. It employs a lifting cylinder combined with a guide shaft and linear bearing combination.
Advantages of TorqLIFT Pneumatic Lifts
AIMCO® customers have come to expect high quality from every one of our pneumatic lifts, and the TorqLIFT does not disappoint. This design, in particular, offers various advantages that can be put into effect as soon as you place an order with us. Explore these benefits below:
Off-Center Load Handling
While other lifting devices risk becoming misaligned, our TorqLIFT equipment is uniquely designed to accommodate off-center loads. The guide shaft is what prevents the lifting cylinder from experiencing any effect of side load that could cause binding or rod and seal damage. For a pneumatic lift that can withstand challenging loads, consider a TorqLIFT from AIMCO®.
Reach-in Applications
Our TorqLIFT machinery is perfect for reach-in applications. Through flexible design and wrist swivel capabilities, this pneumatic lift is an ideal asset that adapts to the needs of your workplace.
Precision Pneumatic Lifting
A wrist swivel with an end effector mounting plate provides rotation capability for precise tool orientation and positioning of loads.
Changes In Product Orientation
Adding another level of adaptability to the TorqLIFT design, this lift allows for easy changes in product orientation. This feature can be easily accomplished in a safe, ergonomic manner and implemented in any industrial lifting setting. Custom end effector tooling can be designed for most applications, and a torque arm can be mounted to an AIMCO® articulated Jib crane or from a bridge crane, further demonstrating the flexibility of our TorqLIFT design.
Capacities & Features
The pneumatic lifting features and capacities of the TorqLIFT are exemplary in our industry. These lifts include two-button, speed-metered, vertical-lift control handles, with vertical lifts of up to 60" available. This particular model of guided lift has a weight capacity of up to 1,000 lbs. TorqLIFT operates on 90-120 PSI plant air and includes a wrist swivel for tool/payload positioning. This pneumatic lift offers a rotation of 359 degrees, a capacity that is only limited due to the air coil wrap-around.
Background
Dana Inc. needed to transfer drive shaft assemblies and horizontal press fixtures to a shipping rack.
The Problem
The drive shafts were fully assembled at the press fixture, meaning the operator had to handle segments and final assembly, including the u-joint connection.
The Solution
The custom AIMCO lift assist used 4 individual grippers, each with hardened rollers nested inside of the gripper jaws. The rollers facilitated the necessary clocking of the shaft segments and final manipulation so the part was in the correct orientation for the shipping rack. Once complete, the lift assist saved the operator a lot of time and promoted better ergonomics.
Background
Alliance Laundry manufacturers large steel washers and dryers that use 120-LB. drums. The drums are picked from their vertical position and placed onto a weld fixture in the horizontal position, then removed while hot and placed on a pallet.
The Problem
Two operators struggled placing the drums on and off the weld fixture causing increased injury risks and part waste.
The Solution
An AIMCO TorqLIFT was key to the lifting solution because of the sturdy guide shaft that keeps heavy-offset loads level for easy placement.
Background
Kolbe was looking for more a efficient and safe way to load and unload large windows in and out of a rack, flipping them from horizontal to vertical.
The Problem
The current operation required multiple workers to handle a single window. Rotating the delicate parts by hand was awkward, reduced cycle time and caused unnecessary strain on workers.
The Solution
An AIMCO TorqLIFT on a single trolley mount resolved their issues by enabling a single operator to quickly and safely maneuver the windows into place. Custom vacuum tooling with built-in powered tilt was also supplied to complete the solution.