AIMCO® steel pipe lifting devices and handling equipment can be configured across various manufacturing sectors, and can also be used to handle steel tubes. We understand that you sometimes need assistance in stacking and unstacking items. Our magnetic tube and pipe lifting devices let you do just that while keeping everyone safe.
Up to 150 LBs Rough & Rusty
Up to 300LBs Smooth & Clean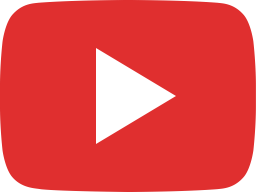 AIM6514 Bar Magnet Lifter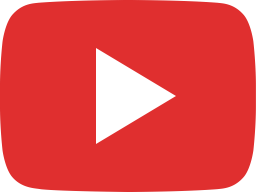 AIM6648 Dual Magnet Tool with Slide Valve Controller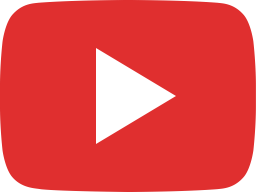 AIM6657-Heat Treatment Shaft Loader

Steel Pipe Lifting Device Design
AIMCO® Magnet Tube and Pipe lifting design incorporates air-release magnet assemblies to lift each load. Each assembly includes a rare earth, high energy, neodymium permanent magnet for grabbing tube and pipe parts in particular. Additionally, this product is ideal for handling round bar stock.
Our steel pipe lifting devices include important magnet indicators that promote safety during equipment operation. Clearly indicated lights will turn on to signal if the magnet handler is currently in operation and cleared to begin lifting tubes and pipes.
Steel Pipe Lifting Device Capacities
AIMCO®'s steel tube and pipe lifting devices are capable of lifting loads of up to 300LBs. As a magnetic handler, this equipment is ideal for ferrous material and applications that require destacking assistance.
Controllers for Steel Pipe Lifting Device
If you want the below-the-hook end effector to be as small and simple as possible, our Slide Valve Controller is a great option. If speed is of the utmost importance, and the round pipe, bar, or tube can be handled from the top face, our Autopick Controller is a perfect fit. If you need to pick and place loads from low and high points, our Pivoting Handlebar, Vertical Slide Handle, or Pace Controller minimizes bending down and reaching up. AIMCO® offers a variety of ergonomical options to operate its equipment. Explore a comprehensive selection of our controllers here.
Advantages of the Steel Pipe Lifting Device
There are many benefits that come with ordering a steel pipe lifting device from AIMCO®. Explore just a handful of these advantages and discover why countless customers have already invested in our state-of-the-art equipment.
Efficient Handling
This series of end tooling makes picking of jumbled parts easy and efficient. Magnetic part holding is a good solution for carbon steel parts with diversified features, such as scattered holes. Uniquely equipped for this type of application, our steel lifting devices are easy to operate and provide solutions for otherwise difficult to lift loads.
Steel Pipe Lifting Devices with Non-Marring Pads
Our steel pipe lifting devices can be equipped with Delrin or UHMW, resulting in non-marring pads. This feature is advantageous for loads consisting of delicate parts. Our non-marring pads ensure that your products are protected from scratching or defacement.
Steel Pipe Lifting Devices Easily Integrate with
AIMCO® Products
Our steel pipe lifting devices are designed to be used alongside other AIMCO® lifting devices and cranes. This device is interchangeable, and can be mounted on various bases.
Steel Pipe Lifting Devices Optimize Safety
As a manufacturer that values safety, we design our magnet tube and pipe lifting equipment with permanent magnets. Additionally, our equipment is inherently safe if you lose power while lifting a load because our steel pipe lifting devices require power to release.
Background
Parker was looking to replace their magnet tools with an option optimized for handling round parts.
The Problem
Their current lift assists were risking operator safety by dropping parts. The flat design could not provide adequate contact to maintain a secure hold and would allow loads to roll off the side.
The Solution
Heavy duty magnet tools were installed with V-pole shoes. The new magnet tools are able to reliably secure round loads and prevent operator injury.
Background
Metalsa operators were responsible for offloading rectangular tubes from a conveyor and placing onto a pallet for shipping.
The Problem
The steel tubes had several holes and cutouts that varied is size, shape, and location. Vacuum could not be used because of the cutouts; Gripper could not be used because the tubes had to nest next to each other on each pallet layer.
The Solution
2 x AIMCO air-actuated magnets were used on a spreader beam, where each magnet assembly could be adjusted linearly along that beam. Magnet was a great solution since ample pull force was still achieved, even if the magnet face intersected a cutout on the tube.